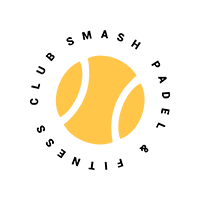 Payment
Confirmation Services
There will be no reimbursements for any reason on 1 month membership, padel tennis membership or group classes membership.
However, you may choose to freeze your membership for a required period of time (maximum 30 days) no more than once (free of charge).
Note: We have a 24 hour cancellation policy.
If you are a Prepaid Member, we will make a refund of the remaining Membership Fee minus 2 months.
Example, if cancellation happens after 6 months, we are refunding the remaining 4 months
If you are a Monthly Charged Member or a Monthly Credit Card Charged Member, you will remain liable to us for another the two (2) month Membership Fee, even if you have cancelled any payments.
You (or your legal representative) may cancel this Contract without penalty in accordance with the following:
If you become permanently disabled. A permanent disability means a condition which precludes you from using one third (1/3) or more of the Club's facilities for six (6) months or more, and the condition is verified by a physician. Upon cancellation, Smash shall refund you the remaining contract price of your membership (Prepaid annual membership). Direct debit membership will be cancelled immediately. Smash may require you, at its expense, to undertake an examination by a physician mutually agreed upon, to verify your disability, and you hereby consent to such examination.